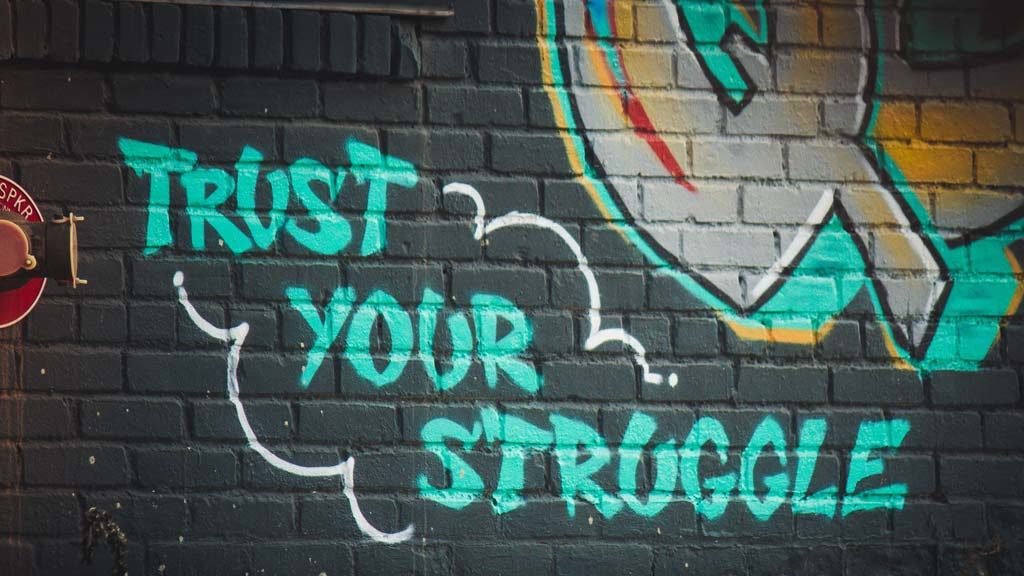 How Can New Leaders Foster Dignity When Feeling Stuck?
How can new leaders foster dignity when feeling stuck? Change in leadership; finding solutions to get unstuck, foster dignity and resilience.
You are in the midst of training; training for a new leadership role. The plant manager changed his mind in promoting you to this position; what just happened? You discover your replacement is less qualified on all levels; how do you foster dignity when you are now feeling stuck. Finding solutions to get unstuck, foster dignity and resilience.
All of the sudden you feel like someone pulled the rug out from under you. Worse yet, someone shut the breaker switch off, locked the door and left you inside in the dark to figure things out on your own. Or was it more like everything was flowing smoothly and then one day a minor change occurred, the next day another change happened; until suddenly that smooth work flow that once was is now restricted by all the micro changes that caused a big restriction in workflow and system processes. What happened?
Phillip and Mickey Both Phillip and Mickey work at BPCC, Phillip was the leader in charge of the division P. Division P division was critical components and system processes, Phillip was in charge of all staffs in this division. Mickey transferred in from division C, the nucleus of the plant, where he was the team lead, which supported division P. Mickey's sharp leadership skills earned him a promotion as Phillip's successor. Phillip and Mickey have known of each other for years and have kept in close contact ever since both discovered Mickey would be Phillip's replacement.
A Change in Leadership Due to unforeseen personal events, Phillip retired two weeks earlier than expected and was not able to train Mickey the way he had hoped. A week after Phillip's early retirement, Mickey was blindsided by a change in leadership. The plant manager decided to assign the promotion to Janice from division B, customer relations. Janice was a less experienced leader, not well liked by her peers, and had a history of making irrational decisions at the expense of others and the organization.
What just happened? Janice did not have the skills needed to succeed in division B, the customer relations management division of the company. She had been in this division a little over a year and as a result, customer service was down by 30% resulting in lost revenue. A 30% dip in one year was huge for the company. The plant manager liked Janice but needed to make an executive decision to move her out of division B and put her in division P, a smaller part of the plant where there would be less customer service casualty.
The problem with this change in leadership resulted in several issues; favoritism from the plant manager, entitlement, and a cognitive skill gap. The plant manager was related to Janice and looked out for her. Whenever there was an issue with Janice, he would move her to different areas of the plant whenever there was an opening. Due to the relationship between the plant manager and Janice, she believed she was inherently deserving of privileges and special treatment. Janice carried the attitude that she was protected and untouchable.
Janice lacked leadership skills and was never mandated to pursue abilities in leadership due to her belief that she was exempt. Since Janis worked in division B, which was suffering from a 30% decrease in revenue due to her history of making irrational decisions at the expense of others and the organization, the plant manager decided it was time for a change.
Feeling stuck as a new leader Due to the threat of EEO complaints from Janice's current subordinates the plant manager moved Janice to division P to replace Phillip. No matter what Mickey said, he was not going to change the plant managers mind about the decision. To add salt to the wound, Janice continued her usual escapades adding insult to injury by blocking further promotions for Mickey.
Mickey was feeling stuck as a new leader. He knew he was the right person to replace Phillip, he had all the leadership skills necessary to take over division P and keep the operation running smoothly. Mickey's expertise in division C, the nucleus of the plant, was proof. However, the cognitive skill gap of Janice, her unprofessionalism, and attitude of entitlement left Mickey feeling like he was stuck in a cesspool. He knew he had to find solutions to keep his head above the toxicity.
Although favoritism in the workplace is common and can be widespread, it's not easy being on the blunt end. However, here are a few things you can do:
Always maintain professionalism, don't throw blame or mistreatment. Although wading through murky territory is difficult, be patient and maintain a normal professional relationship with the favored worker.
Continue to work smart and keep the focus on the team, never allow an unhealthy situation to affect or infect your professionalism.
Think things through first, script what you want to say, then speak up diplomatically while remaining calm, clear, and concise.
Stay in your circle of influence, that is, everything you have control of and can act on; it helps you remain positive and proactive and is a determinant of happiness and emotional serenity.
As a new leader, feeling stuck in difficult situations is common, you are not alone; it happens occasionally to well-established leaders too. Sometimes feeling stuck is the result of reaching a plateau, stuck under a toxic boss…and feelings of burnout. Here are a few things you can do…
Keep growing, if you are not growing you are dying. There is always room for improvement, turn every situation into a learning experience.
Take personal inventory of yourself, not just on the positive, but what needs improvement. Sometimes this can be challenging because we do not like to admit where we may need improvement. Be brutally honest, assess yourself on the goals below using this scale:

Section 1 Leadership Goals (1=never; 5=sometimes; 10=always)
| | |
| --- | --- |
| I actively listen to the needs of others. | Enter value |
| I ask questions to clarify & discern current and future needs. | |
| I begin with the end in mind. | |
| I am driven by creating value for others. | |
| I lead with honesty and integrity. | |
| I aim for continuous improvement in everything I do. | |
| I consistently and purposefully broaden my knowledge base. | |
| I manage my time well. | |
| TOTAL | |
This is a starting point to mastering your leadership and identifying what might be keeping you stuck. Every quarter reassess yourself to see the trajectory of your improvement. Source: (Willingham, R., 2003. Integrity Selling for the 21st Century).
When you feel stuck under a toxic boss here are a few things you can do:
Reframe the toxicity (personal attacks, dirty looks, excessive blame, and dirty tricks). Reframing helps you see things differently. Example: Instead of seeing yourself as a victim, see yourself as a victor. If you are asking, "How can I plan an exit strategy?" you are assuming the situation is painful. If you change your question to, "How can I leave the meeting with my head held high? you will find different sets of solutions. Reframing helps you change your lens and see things differently.
Focus on small ways to gain control rather than focusing on the whole department, which is out of your control. Focus on helping the team cope with the toxic boss, give them emotional support, and concentrate on helping the good people (Sutton, R. I., 2017. The No Asshole Rule).
Learn what triggers their temper, pay attention to the surroundings as they work up to an explosion. Knowing trigger points which create outbursts enables you to avoid problems before they begin. One of my boss's triggers was someone stopping her as she entered the main office before she had a chance to go to her office and setup for the day. Once I learned that she needed time to get a cup of coffee, look at her to-do list, check emails, and answer phone calls, I prevented quite a few blow-ups by holding her calls and keeping everyone out of her office for the first hour of his day.
When you feel burned out, take some time off to recharge, renew, and restore yourself with the gift of space: emotional, physical, mental, and spiritual.
Give Yourself Emotional Space

Talk with a friend, someone who knows you well both inside and out.
Go to the cinema with a friend and watch a movie.
Create a healthy routine, one that works for YOU.

Change Your Physical Environment or Give Yourself Physical Space

Change your physical space by redecorating, giving your office a makeover.
Walk a park trail or the mall.
Have fun under the sheets, after all, God created us to enjoy time special time together.

Give Yourself Mental Space

Meditation helps relax the mind and ease stress.
If you have pets, give them extra attention, it helps both of you relax.
Practice pausing, don't be in a rush, remember you are giving yourself the gift of mental space.

Give Yourself Spiritual Space

Start your day with a relaxing ritual, meditation is a valuable daily ritual that transforms you spiritually.
Rebuild your spirit and fill your soul by volunteering and stimulating your core values.
Have a faith filled mindset, cultivate and maintain a spiritual practice.
Fostering dignity in one's self preserves moral identity and self-respect. When leaders are self-sufficient dignity and moral character is revealed by our competence, we are in control of our behavior and circumstances. When someone or something causes me to act against my best self, I lose my self-respect. When dignity is lack there is a mismatch between conditions and capabilities. Source: HKSPM Newsletter 2007 Dec Issue 3 p 30
According to the power of dignity in the workplace , fostering dignity is a voluntary act acknowledging that although the employee is there to serve…they are first and foremost a human being with dignity and the autonomy to decide how they will perform their job. In the workplace, dignity is recognized by small countless acts of conflict and a correspondingly strong drive to take pleasure in one's everyday work (Hodson, R., 2001. Dignity at work).
In fostering human dignity and mutual respect seek first to understand then to be understood (Covey, S. R. 1989. The 7 Habits of Highly Effective People). Consider nonverbal cues, which let people know you are paying attention. Give encouragement to let others know you value them, express gratitude and let others know you appreciate their work.
Listen to Understand
Good listening means giving the speaker your full attention. Nonverbal cues like eye contact and nodding let others know you are paying attention and are fully present for the conversation. Avoid interrupting or cutting others off when they are speaking.
Keep Your Promises
When you keep your word, you show you are honest and you let others know you value them. Follow through on commitments — and if you run into problems, let others know. Be reliable and expect reliability from others.
Be Encouraging
Giving encouragement shows you care about others and their success. It is essential that everyone understand their contributions have value. Encourage family members and/or coworkers to share their ideas, opinions and perspectives.
Connect with Others
Notice those around you and smile. This acknowledgment, combined with a few sincere words of greeting, creates a powerful connection. Practice courtesy and kindness in all interactions.
Express Gratitude
A heartfelt "thank you" can often make a person's day and shows you notice and appreciate their work. At work give the colleague a handwritten note or verbal praise, or share a story about someone "going above and beyond" at your next team meeting. The family dinner table offers the same opportunity to express gratitude.
Share Information
When people know what is going on, they feel valued and included. Be sure everyone has the information they need to do their work and know about things that affect their work environment. Sharing information and communicating openly signals you trust and respect others.
Speak Up
It is our responsibility to ensure a safe environment for everyone — not just physical safety but also mental and emotional safety. Create an environment where we all feel comfortable to speak up if we see something unsafe or feel unsafe.
Walk in their Shoes
Empathize with others and understand their point of view and their contributions. Be considerate of their time, job responsibilities and workload. Ask before you assume your priorities are their priorities.
Grow and Develop
Value your own potential by committing to continuous learning. Take advantage of opportunities to gain knowledge and learn new skills. Share your knowledge and expertise with others. Ask for and be open to feedback to grow both personally and professionally.
Be a Team Player
Great teams are great because team members support each other. Create a work environment where help is happily offered, asked for and received. Trust that fellow family members and teammates at work have good intentions. Anticipate others' needs and clearly communicate priorities and expectations to be sure the workload is level-loaded. Strive to be consistent in word and deed no matter what is going on in your life.
Source: Kathy Shingleton, Vice-President of Human Resources at the medical center.
How do you foster dignity when you are feeling stuck? The story of Phillip, Mickey, Janice and the plant manager revealed a change in management, which uncovered favoritism, entitlement, and a cognitive skill gap in leadership. Finding solutions for new leaders feeling stuck provides information on favoritism in the workplace. Other solutions help leaders who are feeling stuck in difficult situations, stuck in a plateau, stuck under a toxic boss, and stuck in burnout. Finally, fostering dignity in your own leadership preserves moral identity and self-respect. The power of dignity in the workplace talks about dignity and the autonomy to decide how teams / employees will perform their job. Lastly, we end with 10 Rules for Fostering Human Dignity Wherever You Are.
How can new leaders foster dignity when feeling stuck starts here!
Schedule a time to chat
We would love to hear your thoughts!